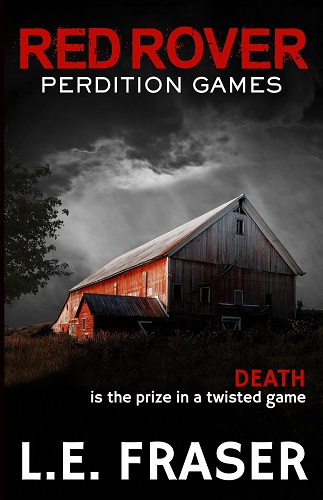 Red Rover
Death is the prize in a twisted game
An ex-football player is brutally murdered. A National Ballet dancer inexplicably commits suicide. The only link between the two deaths is Dr. Roger Peterson, a famous psychiatrist and bestselling author.
Toronto PI Samantha McNamara doesn't want to believe her friend manipulated the dancer into committing suicide or that he was capable of the vicious murder. But Roger was sleeping with the victim's wife—a patient—and her husband intended to go public with a complaint that would destroy the doctor's life.
When Sam's fiancé, ex-OPP Inspector Reece Hash, receives a shocking suicide letter from the ballerina, Roger's unethical conduct unravels. But the psychiatrist could be a pawn in a sick game. As the pieces fall into place, a ruthless killer plunges Sam and Reece into a terrifying nightmare. Their only chance of survival is to outwit a cunning psychopath whose greatest pleasure is the game.
The rules are simple: trust no one, believe nothing, and stay alive
Editorial Reviews say…
Every twist and moment of misdirection will keep readers guessing.—Kirkus Reviews

Fast paced fiction with a terrifying killer.—Readers' Favorite

A gripping storyline that does not allow the reader to breath and relax for one second.—San Francisco Book Reviews
Purchase Red Rover at the links below!